Driftwood Wall Hanger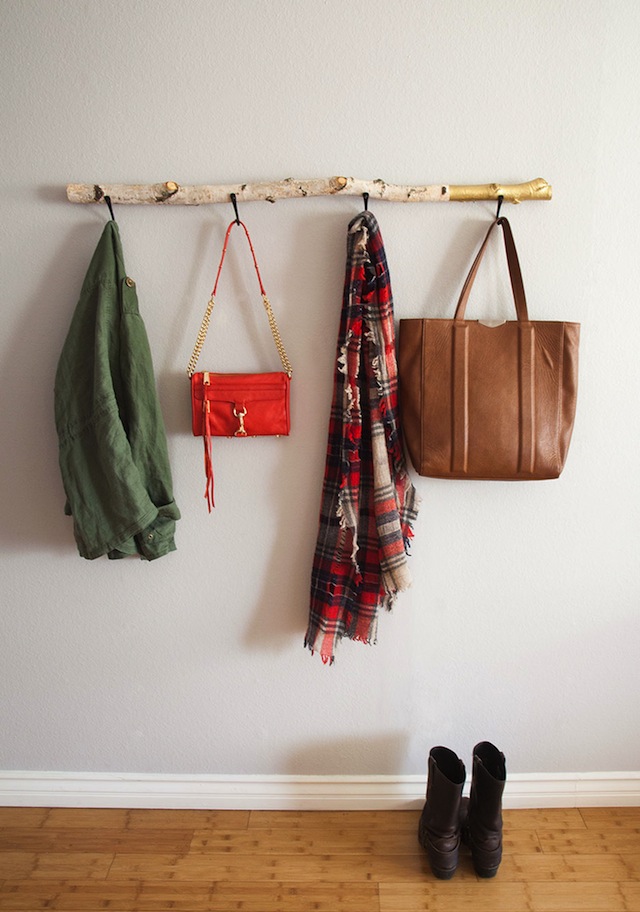 Supplies
Piece of drift or reclaimed wood
Coat hooks (found at any hardware store)
Phillips head screw driver
Gold (or any color) spray paint
Blue painters tape
For Mounting :
2-3 screw eye hooks
Screws
Instructions
Roll on a gum tape on the drift wood as shown in the picture. Fasten it securely so that the color would not bleed.
2. Spray paint the stick as shown.
3. Once the paint has dried screw hooks into the wood skick by either measuring or eye-balling.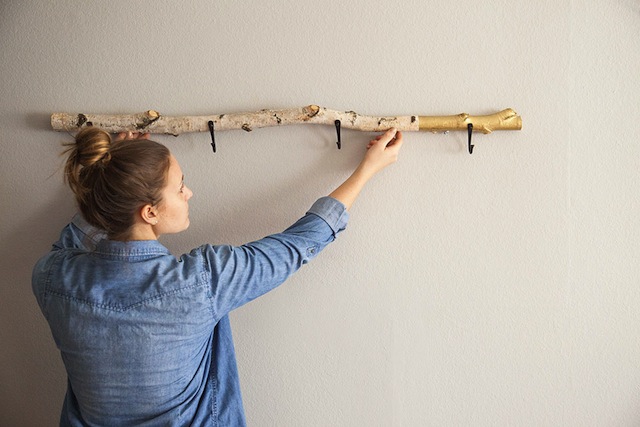 4. Mount the finished wooden stick on the wall and hang your favorite accessories.
1975
2