Knock-off Heart Pillow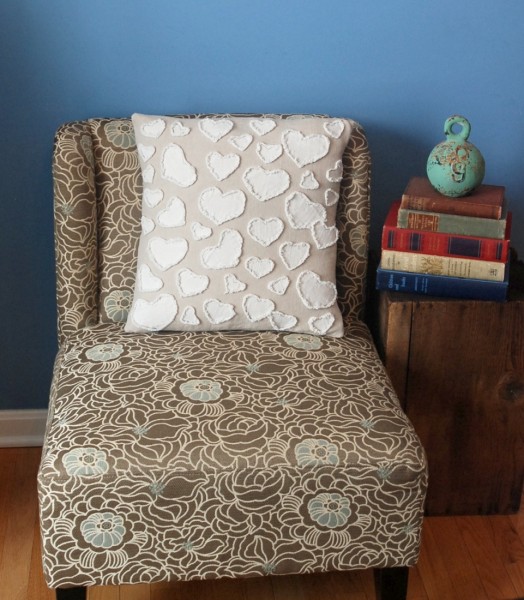 Supplies
Prewashed fabrics in beige and white colors(or any combo of a light and a dark shade)
Scissors
Sewing machine
Silhouette or cutting machine(optional)
Instructions
Iron the Prewashed fabric and cut out the pillow pieces from the darker linen.
To get a fullfy pillow cut the front piece to the exact measurements of your pillow form
For the back piece cut two pieces that are of the same width as the front.
To get the length measurements add 6" to the length of the front piece and the divide by two.
Eg. Front-18" square, so back would be 18"+6"=24"/2=12". So you need to cut two pieces that measures 18"x12".
Next you should cut out lots of various-sized hearts from the lighter colored fabric.(could be done easily if you owned a silhouette or cutting machine).
Lay these hearts on the fabric in a way that pleases you.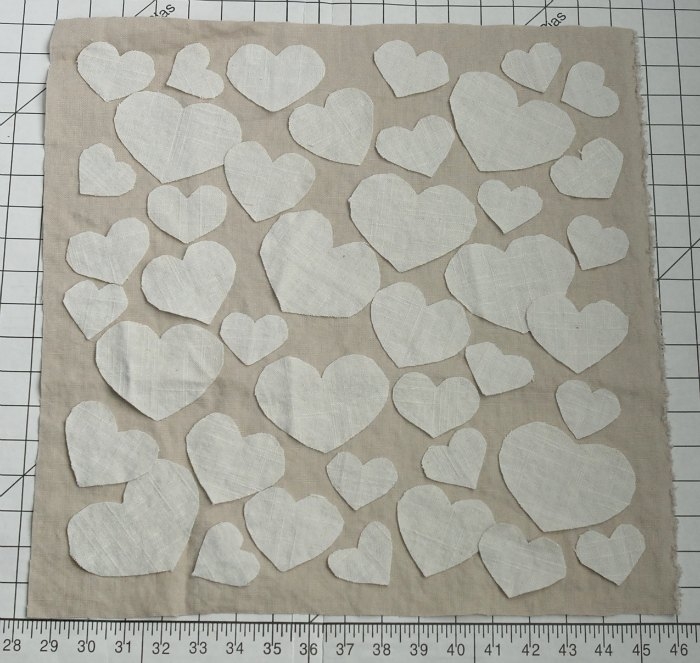 8. To keep these hearts in place either you can apply a dot of glue in the center of the heart and stick on or tack them down with a couple of large
stitches in the center and remove it later.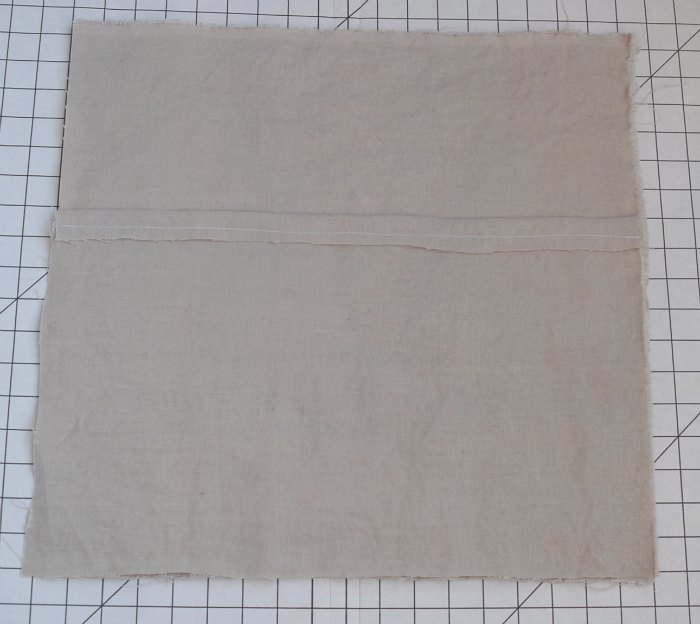 8. Either by using a contrast color thread or a matching thread, sew these hearts 1/4" in from the edge. Backstitch a couple of times at the
beginnning and end of each heart so that the stitches does not unravel when washed.
9. Now Quick seam all the edges of the front piece about 1/8" in so that the cloth does not fray when washed.
10. Wash and dry the front piece again.
11. Now take the two back pieces and iron 1/2" hem on the longer side of each piece.
12. Place the front piece on your work surface right side Up and place one of your back pieces right side Down so that the hem you just sew goes
across the middle of the front piece.
13. Place the second back piece right side Down on top of the first one, again so that the hem goes across the middle.
14. Now your two back pieces will be overlapped.
15. Pin both the front and back pieces on all edges and sew them firmly.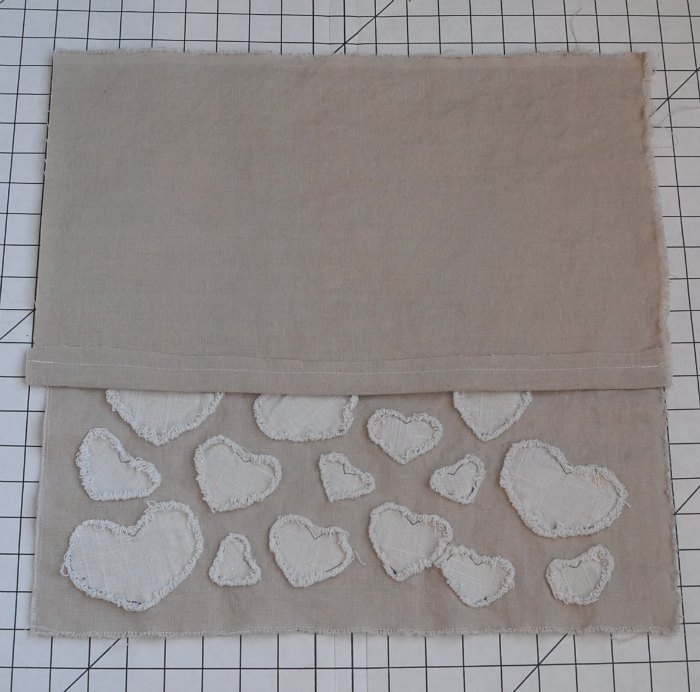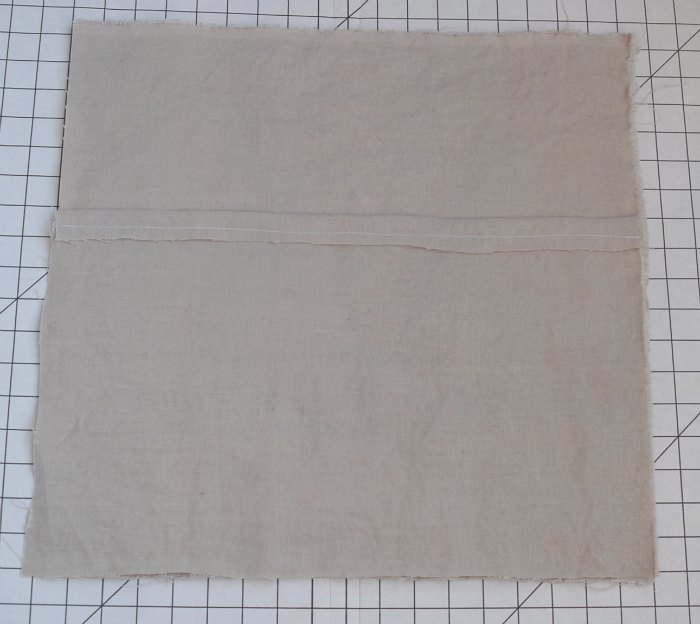 16. Turn it right side out and stuff your pillow.
You just created a beautiful accent to your couch or sofa!!! Admire it!!
1689
2